Marine Bird Interactions with Fishing and Hunting Activities.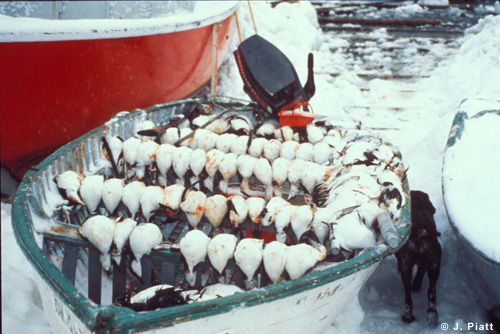 Much of our research is carried out in collaboration with fishers and hunters. Current projects include 1) studies of forage species and oceanographic conditions on the northeast Newfoundland Coast and 2) studies of eider populations, hunting and conservation in southern Labrador.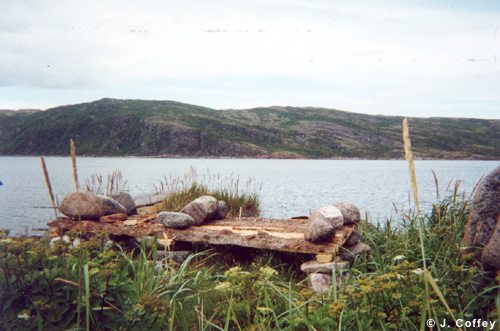 Eider nest shelter in St. Peters Bay, Labrador.
Birds I View - Northeast Avalon News columns
April, 2006 - Sealing, anti-sealing and reality
March, 2006 - Political fishing quotas create social chaos
February, 2006 - Hunting? - Never on Sundays
January, 2006 - High Arctic eiders and other winter birds
June, 2005 - The Legal Seafoods boycott of Canadian fish